Heartbreakers - L.A.M.F. - The Found '77 Masters
$

34.98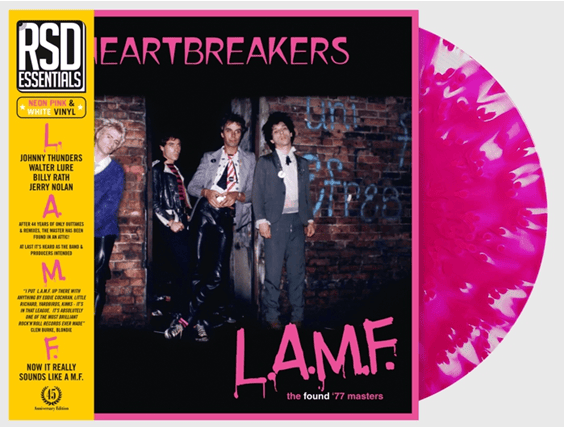 RSD Essential Neon Pink & White Vinyl
A recently-found copy master of the original 1977 Track Records tape, without mud! This classic punk album, recorded in London by the NYC band featuring Johnny Thunders and two New York Dolls, was always controversial - and not just for the acronym. On release in 1977 on Track Records, it was widely condemned in the press for having a "muddy mix" - later discovered to be a mastering fault. When Track went bust the following year, manager Leee Black Childers burgled the office and liberated the tapes - he found everything except the master tape.
Subsequent releases were remixes or compiled from outtake mixes - the latter "lost '77 mixes" in 1994 being the version commonly known since. Meanwhile, fans found the 1977 cassette version didn't have the infamous "mud", neither did certain European vinyl matrixes.
In 2020 a chance meeting led to Danny Secunda's archives. Danny was an old-school music biz pioneer who understood punk. He became a Track Records director and the Heartbreakers L.A.M.F. co-producer. In amongst his tape box archive were two with no artist name, marked "Copy Master 12.7.77". They turned out to be a crystal-clear "L.A.M.F.", just as the band and producers intended it.